Why visiting card printing for business?
Visiting card printing is indispensable to an individual or company when starting a business. Presently, card visit or name card has become familiar to everyone and company. Imagine if when you meet a partner you need to ask for your personal information, instead of withdrawing a name card box to give guests the fastest and most convenient way. You have to find the paper pen to record information and then give the customer so inconvenient and lack of professionalism does not contain enough information. But when printing business card or call in name card, business cards design on it contains the necessary information of the individual such as: name, telephone number, email, address … or information about the company. Whether you are a business owner, a corporate logo, or a personal brand, it is a great way to give your first-time customers a chance to meet or to get in touch with your contacts conveniently and quickly plus professionalism. So why do not you quickly call us to us to visiting card printing, create name card, cheap card printing in HCMC.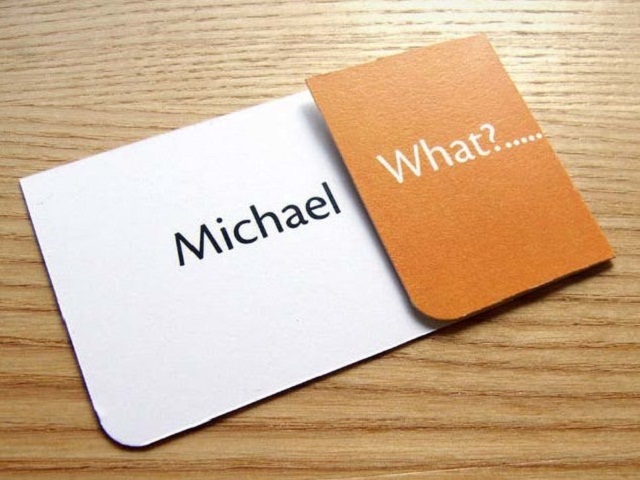 How much about price when choonse visiting card printing?
Peace of mind with modern printing technology sharp can say we have the cheapest price visiting card printing in Ho Chi Minh City. Are you worried about the design visit card? Peace of mind with our creative design team will ensure that you create a personalized visit card that impresses the card holder, so that they will not throw away your card. go or drop it. We understand that, so always focus on the design to create a unique and impressive. At the factory we use the best imported paper material to ensure the thickness and fineness of the printed name card. You are afraid to go out and order and visiting card printing when finished printing.Never send us your design information, we send back the file to you when you are satisfied with the card will proceed to print the card. And we will deliver to you. Your business card is one of your most important marketing tools. It makes a good first impression on new clients, and offered as a friendly reminder of past services to existing ones.We have hundreds of easy-to-personalize business card design templates available online in a wide assortment of themes, shapes, colors and styles. Each business card design is available in several shapes, including rounded corners, leaf-shaped and one round corner. Just choose a business card template, customize it with your own personalized text in your choice of fonts and colors, review and approve your new business card design, then place your order. It's that easy. Your custom business cards will be on their way to you in record time, thanks to our super-fast printing turnaround time. Every business owner needs a visiting card printing. And Shopify makes the creative process super fast and easy with our free online business card maker. Now you can create beautiful, professional, printable business card templates without spending time and money on a graphic designer. Simply fill in the information below, add your business logo and download your ready to print personalized business cards.
Visiting card printing technology at KPrint printing factory secure?
Print card only on today's most versatile digital color printing technology. After printing, the card visit is laminated with a matte finish that ensures durability and elegance. Visiting card printing with paper material to make visit card is always the best, most beautiful, white smooth. A new type of name card recently studied by Kprint digital printing is the name card that surrounds the edge color, squeezing the edges of the four edges. As you can see in the picture, the form of visit visit is bordered by the color of the edge, meaning that the four sides of the card visit will be covered with a variety of colors: gold, copper, red, black … all colors can be covered. This kind of embossed visiting card printing is quite special, the process is very complicated, so we can not give you the exact quote. Customers need to make a visit card color borders please contact the business for more consultation and quotation.
In addition, we also support special visiting card printing requirements such as:
Cut and finish the product on request with many different shapes.
Cheap name card printing materials such as B300 paper, C300 paper, fine art paper, or according to customer requirements.
Name card standard is usually the product size is 8.8 × 5.3cm. Or other sizes as required for hanging cards, labels, clothing tags or points accumulation of shops.
Quantity when visiting card printing: No limit when you print as much as the cheaper, in name card a 1 also print
Color: CMYK 4 color system
Protective Film: Matte PVC film.
Online shipping via Email, Zalo, Skype.
After browsing the file, print name card only 30 minutes available.
Policies and sales visiting card printing at KPrint?
Satisfy your order, within 0.5 business days.
Ready to reprint when there are errors or you do not like
Free shipping on all orders over 1 million
Commitment to ensure 100% customer satisfaction
The number of customers returning to the next printing is almost absolute.
Conclusion: We are committed to providing a complete card printing solution to every individual in HCMC. Match all in all cases, from cheap requirements to classy luxury requirements.
KPrint is your one-stop shopping online visiting card printing service, trusted by thousands of businesses and nonprofit organizations across the country. Our affordable pricing and 100% customer satisfaction guarantee prove it.
Visit our business card design gallery and start creating your own business cards online today.